The Seven Habits of Great Maintenance Managers
---
In any workplace, maintenance and upkeep throughout the site is crucial to keeping operations flowing successfully. Even more so, in a fast-pace, production-line system where one fault or issue could cause a huge knock-on effect to operations.
How effective is your maintenance team, do they make a positive contribution to the bottom line or are they consistently fighting one issue after another? Perhaps it is time to hit the reset button on maintenance management.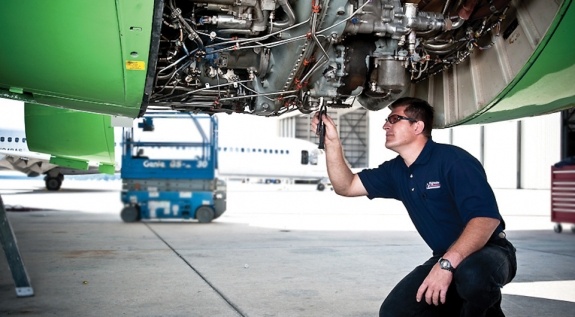 ---
Working closely with the manufacturing / processing / logistics / food and beverage industry; we have met many a Maintenance Manager and Operations Executive; some more effective than others. In this blog, we discuss what we think are the seven most effective traits (or habits if you like) of great Maintenance Managers.
1. Proactive maintenance
Nip it in the bud. There is a reason why this phrase has been around as long as it has; since 1607 to be precise. Originally, it derives from the de-budding of plants, but today, as you know, it relates to putting a stop to something while it is still in its early development. This could not be truer of issues around site.

The best maintenance managers are able to minimize a constant string of issues because they have taken the time to implement preventive and predictive maintenance techniques. Ideally, proactive maintenance should account for at least 80% of all work performed.
Achieving this goal requires that scheduled maintenance is not ignored or deferred. Maintenance that is deferred or ignored usually comes back to bite - as unplanned emergencies which only increases costs, increases downtime and lowers effectiveness.
2. Communication
Effective maintenance managers use their time wisely. Every meeting has an agenda, a time limit and a purpose. The information flow during a meeting should always be a two-way street, remember that staff ideas and feedback are an essential part of successful operations and issues can be spotted by any member of the team and should always be followed up to determine the extent of the problem.
And of course, staff should always be encouraged to speak up if they see something that does not look right. You never know how useful it can be to have staff who speak out!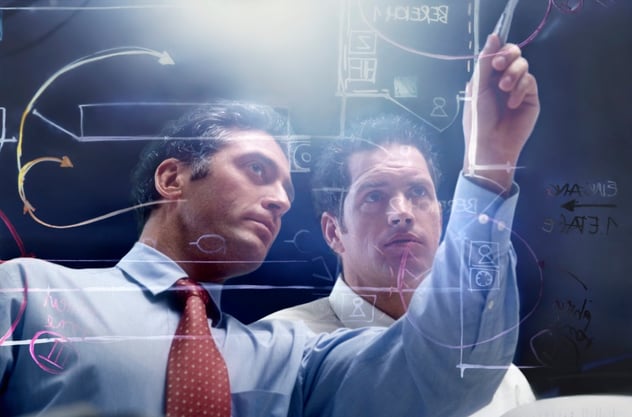 3. Organisation
An annual maintenance schedule may sound optimistic but a couple of hours of rough planning at the start of the year could help to form a foundation of what is required throughout the year and servicing can easily be booked in advance, during quieter periods, along with a rough estimate of known costs for the year.
Think about the comparison (both financially and stress-wise) between scheduling ahead, the service and repairs of crucial day-to-day piece of gear such as a forklift, therefore planning to work around the downtime by arranging other jobs to be done on that day when the forklift is out of action; in comparison to an urgent repair - having to do without a forklift on-site during a busy period.
Of course, some issues cannot be controlled but you'd be kicking yourself to know that an urgent, costly, repair is required where a service would have picked up the issue in its early stage. Not to mention the frustrating cost of totally repairing a part versus fixing a part with a minor issue.
Maintenance staff should always know what they are supposed to do, when they are supposed to do it and to keep accurate records of their work.
4. Servicing Agreements
Take advantage of servicing plans offered by suppliers; they can then book servicing in advance and take care of any issues before they become expensive repairs. Not to mention that suppliers will often pre-schedule maintenance meetings with you, so its one less thing for you to have to remember and plan. Remax Doors offer maintenance and service plans for all their Rapid Roller Doors and will arrange a servicing team to visit site, carrying genuine spares on-board to be fixed or replaced there and then. Not to mention that warranty plans can often be extended by taking out regular recommended servicing with the supplier - not only are you covered for minor repairs but also covered by ensuring that you have a longer warranty (no-stress) period ahead of you.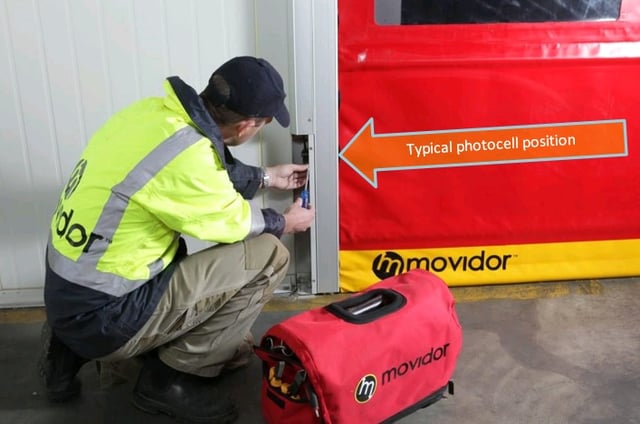 Specialist servicing teams for specific products will know what issues to look for - if there are pressure-points on the products, the servicing team will know where to look and save you time in the long run.
We have witnessed a number of ad hoc Movidor Rapid Door repairs done onsite without our assistance and more often than not, creating more problems further down the line. Either by incorrect re-wiring / non-genuine or low quality parts or even a bit of curtain-slicing with a Stanley knife/craft knife. Yes you heard right - manually cutting a Rapid Door curtain can be incredibly dangerous as some Rapid Doors have highly tensioned wires within the curtain. Do Not Try This At Home Work.
And of course servicing by the supplier will ensure that your product warranty is valid. Obviously major issues caused by an insufficient repair conducted by an unregistered service technician cannot be easily rectified.
5. Mobility / Automation
Maximizing wrench time is important. Increased automation and mobility using mobile devices, smart phones, handheld scanners etc. decreases paper flow, decreases the amount of time that maintenance staff need to sit behind a desk therefore increasing the amount of time that they could be available on-site.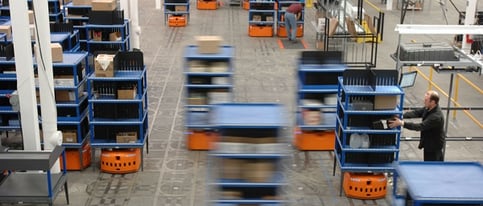 6. Knowledge base
Great Operations Managers / Maintenance Managers always know the location and the condition of their assets. At the very least, work management records should be entered into a computer (not stored in file cabinets).
7. Product Selection
Effective Maintenance Managers ensure that equipment is properly designed, sourced/selected, and installed based on a life-cycle philosophy of an asset.

Many companies today consistently purchase equipment based on the lowest bid. Quite simply, if they are not performing the tasks listed for the maintenance team and maintenance planner, the company lacks the data to purchase equipment based on life-cycle philosophy.
Without the data, the purchasing and accounting departments will purchase the lowest cost items. This may or may not be the best long-term decision, and that is one of the reasons why collecting maintenance-cost data is so important. With the internet these days, there is no reason why you cannot conduct your own research to put together a strong business case to management on why you need quality equipment and service arrangements.